A quick and easy guide for planting flower boxes. Whether it's your planter box is in the shade or the sun, this guide should help.
The key to planting a gorgeous planter box is to select an assortment of flowers with varying heights, textures and bloom times. Do you like bold colors like reds and yellows? Maybe softer tones like pinks, purples and whites are more your style? Just remember when it comes to flower gardens, green goes with everything, so have fun with it!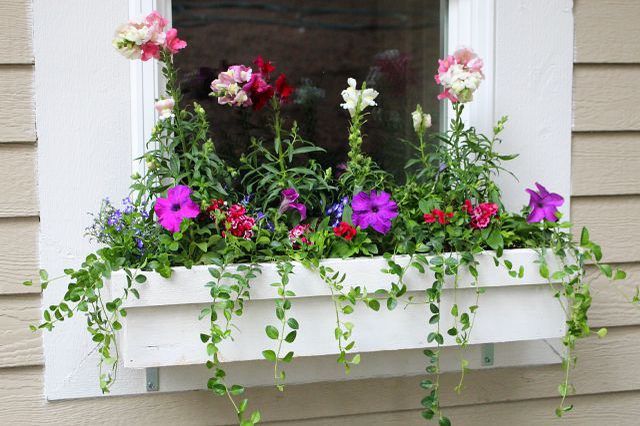 How to Choose Your Plants
The Best Annuals for Flower Boxes
What type of flowers you'll be planting really depends on one thing. Location, location, location. Will you be planting your flowers in a sunny spot? If so, geraniums, snapdragons, marigolds, verbena, lobelia, petunias and dwarf zinnias all thrive in full sun.
Growing in a shaded area? Try choosing some shade loving plants like fuchsias, coleus, impatiens and violets. If you are unsure what to plant where, simply check your plant tags or ask the nursery specialist at your garden center.
The Best Perennials for Flower Boxes
From herbs to evergreen trailing plants, there are a number of excellent choices when it comes to perennials to plant in your flower box. Check out this article to find the best ones for your planting needs.
The Best Trailing Plants for Flower Boxes
Adding a few trailing plants to a flower box will give it lots of depth and character. English ivy, sweet potato vines, vinca minor, nasturtium, ivy-leafed geranium, alyssum, lobelia and asparagus fern are all great choices.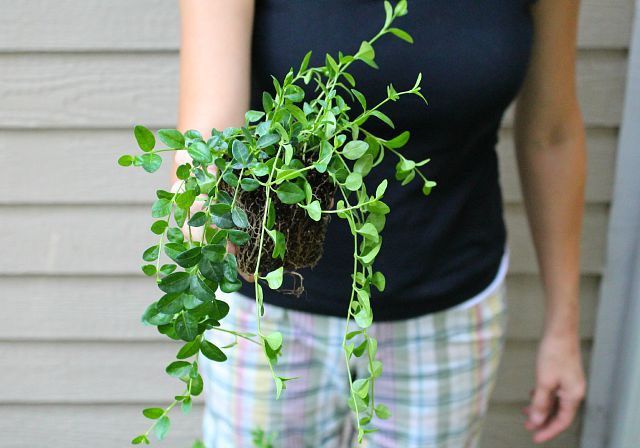 How to Cover Drainage Holes Before Planting
To prevent your plants from being over watered and to allow for proper drainage, make sure you have holes in the bottom of your planter box. Covering the bottom of the planter box with landscape fabric, chicken wire, small twigs will allow airflow and any excess water to escape.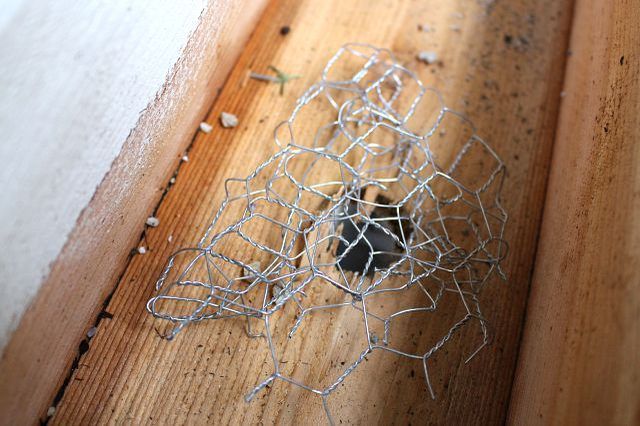 How to Choose a Good Potting Mix
Before you plant, choose a light-weight potting mix with moisture retentive ingredients, such as peat moss and vermiculite, to help aerate and keep your soil moist. There is nothing worse than a window box full of dry soil and dead plants.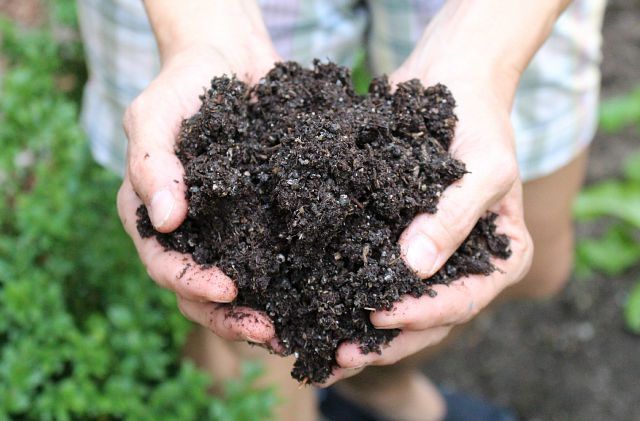 How to Choose Seeds vs. Seedlings
If your growing season allows, do both. Dwarf sweet peas, trailing nasturtiums and varieties of short sunflowers like the sunspot variety can be planted from seed at the same time you are planting those convenient nursery packs of annuals in your garden box.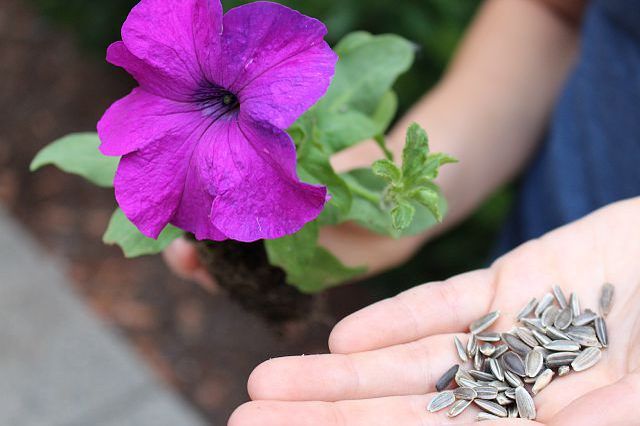 How to Space Plants Properly
When it comes to planter boxes, my theory on flowers is go big or go home. Pack them in there! Sure, you want to allow for a little wiggle room so the roots can branch out (a few inches between each plant), but honestly, your flowers won't be in there long enough to really matter if you are planting your garden box with annuals. Go crazy. You only live one. The more flowers, the better.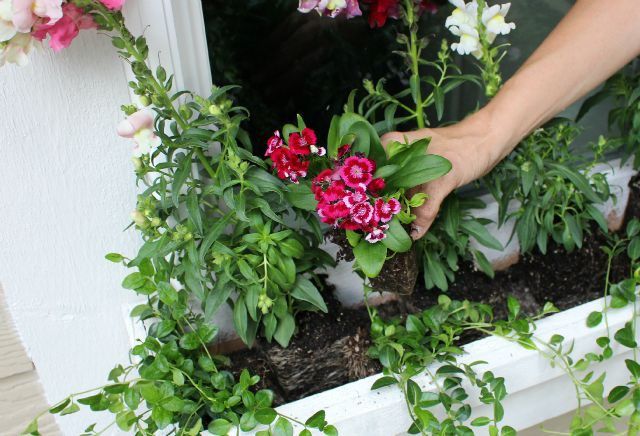 How to Keep Your Plants Well Watered and Fertilized
Maintaining your plants is a piece of cake. Simply read the tags they come with for any special directions, keep your plants watered regularly and don't let them dry out and last but not least, give them a boost about once a month with an all-purpose plant fertilizer.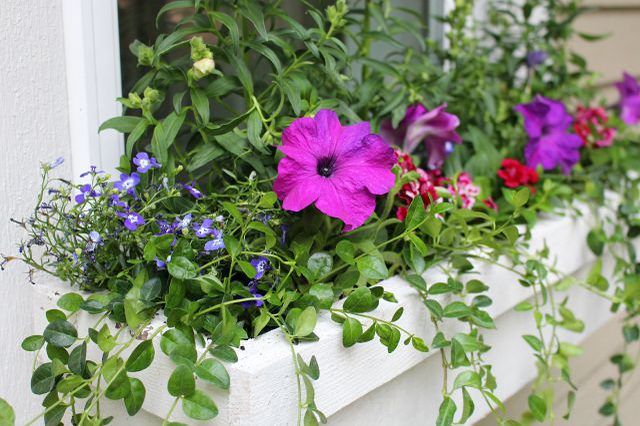 Keep calm and garden on, and check out this tutorial for how to make your own flower box.
Check out these related posts