8 Herbs to Get Your Culinary Garden Growing. Cooking for your family and friends is a labor of love---a love that shows up in the flavor of the meal.Imagine the taste of the meal when it features fresh herbs, cultivated in your own herb garden.It is not only possible but probable that no matter where you live you may enjoy your own homegrown herbs...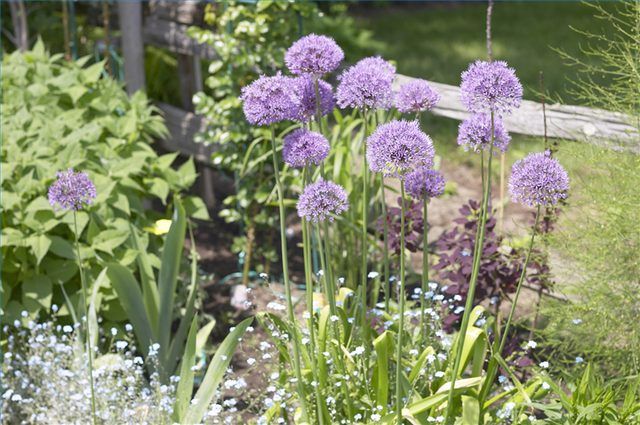 Herbs are not picky and make friends easily with other types of plants.
— Ariel Agenbroad, University of Idaho horticulture professor
Cooking for your family and friends is a labor of love---a love that shows up in the flavor of the meal.
Imagine the taste of the meal when it features fresh herbs, cultivated in your own herb garden.
It is not only possible but probable that no matter where you live you may enjoy your own homegrown herbs fairly easily.
Ariel Agenbroad, extension horticulturist at University of Idaho Extension in Canyon County, says herbs are so easy to grow that anyone can be successful at it. Even though most types grow best outside, she noted, you may grow them on a windowsill or kitchen counter. A garden window---a box-shaped window that may be used as a miniature greenhouse---would provide an especially good indoor environment.
Agenbroad calls herbs "multi-taskers" because of their ability to adapt and the ease and affordability of having an herb garden. She adds that herbs vary greatly in their characteristics. They are variously edible or medicinal. Some produce a fragrance while others do not. Some have beautiful flowers and foliage, and birds and butterflies find habitat and nectar among them.
"Herbs are not picky and make friends easily with other types of plants," Agenbroad said. "They can be tucked into vegetable gardens, flower borders or around shrubs and trees. Some perennial herbs, like mint, can become invasive in the garden. Plant these herbs where they can spread comfortably, or try planting them in large pots to contain them."
Sharing with friends is one of the joys of gardens, and herb gardens are no exception. With an herb garden it is fairly easy to propagate the entire plant to share. "Try rooting basil cuttings in water, digging up and breaking apart a mature chive or oregano plant and replanting the sections, or rooting a tip cutting from a lavender or rosemary branch in moist potting soil," Agenbroad said.
A list of eight herb garden "must haves"---based on recommendations of Agenbroad and nationally recognized gardening expert Charlie Nardozzi---consists of basil, chives, lavender, mint, oregano, parsley, rosemary and cilantro.
These plants were chosen because "they would provide a gardener with beautiful, fragrant plants that work well in landscapes or containers" and they offer the "broadest range or usefulness, from cooking and preserving to teas and cocktails," Agenbroad said.
Basil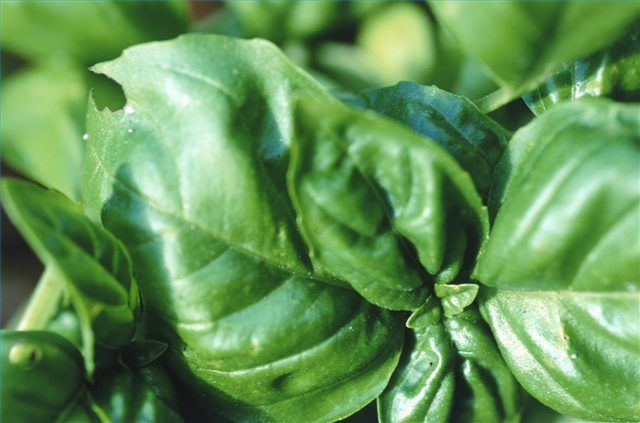 Featured in Italian and Asian dishes and even in cocktails, basil is one of the most versatile and useful herbs in the garden. It is treated as an annual in most regions of the country. Thriving during the summer months, basil loves full sun and well-drained fertile soil, Nardozzi said.
As well as adding flavor to caprese salads, basil also adds beauty to the garden. "You'll find a dizzying array of choices, from basils tasting of lemon and licorice to ruffled, purple and striped varieties," Agenbroad said. Spicy glove basil grows in a "little ball shape," Nardozzi said.
Grow It Right in Your Kitchen
If you want to spice up your kitchen and don't have room for an herb garden outdoors, consider creating one inside. Most herbs are native to warm, sunny climates, however, and a kitchen counter does not always provide suitable living arrangements without a few adjustments.
University of Idaho Extension horticulturist Ariel Agenbroad offers the following tips for growing herbs indoors:
Provide plenty of room for the plants to grow. Those tiny pots marketed as indoor herb gardens won't support the plant for long. Give each plant a gallon-sized pot and use a high-quality potting soil, not garden soil.
Provide adequate light. A south-facing window may provide enough light; otherwise, fluorescent lights installed under a cabinet or on a plant stand would be a good substitute.
Water and fertilize sparingly. Plants grow more slowly indoors and do not require nearly as much water or fertilizer as their outdoor counterparts. Water only when soil surface has dried. Over-watering can lead to diseases and fungus gnats. Over-fertilizing can lead to plants that outgrow their limited conditions. Fertilize with a diluted organic or synthetic fertilizer once a month or use a slow-release pellet formulation.
Harvest often. Pinching back and using your herbs regularly encourages more branching and growth.
Chives
With a mild onion flavor, chives may be used to top baked potatoes, salads, eggs, cheese breads and biscuits. Garlic chives are also popular as an onion/garlic substitute. In the garden, chives are pretty, flowering perennials that grow reliably from earliest spring to late autumn. "The flower buds and lollipop-shaped purple flowers are edible, too, and also attractive to beneficial pollinators" such as hummingbirds and bees, Agenbroad said.
Lavender
Lavender offers its scent to everything from the garden to the stovetop to the bathtub. "Use the flowers fresh or dried to add a subtle floral flavor to drinks, baked goods, soups and meat dishes," Agenbroad said. "Dried flowers also make wonderful sachets for drawers, closets, even in the clothes dryer." Lavender is a perennial, but it dislikes wet winter weather. "The silvery gray, mounded foliage supports long, elegant flower stalks in nearly every shade of purple, pink or white," Agenbroad said.
Mint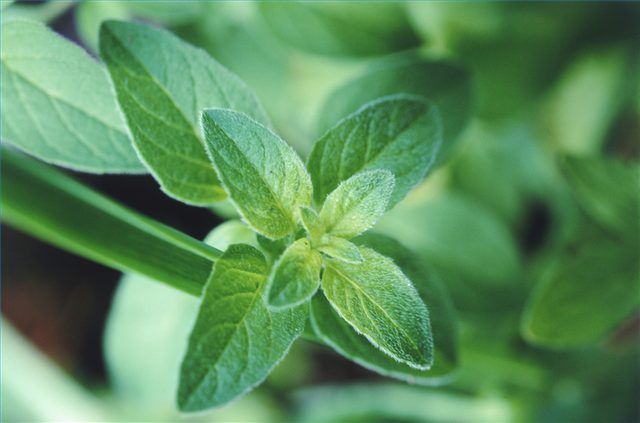 Mint is quick and easy to grow. The only difficulty lies in choosing which variety to grow and add to herbal teas, cocktails, jellies and baked goods. "Apple mint is a personal favorite, but gardeners may also enjoy ginger mint, chocolate or orange mint, pineapple mint, and of course, versions of peppermint, spearmint and even the dwarf ornamental Corsican mint," Agenbroad said. Mint is a perennial and may be grown in containers or allowed to roam free in the garden.
Oregano
The flavor of oregano spans Greek, Mexican and Italian cuisine because its "earthy, complex flavor is perfect in sauces, soups, pasta, beans and meat dishes," Agenbroad said. Oregano is a perennial herb that grows easily and reliably in many parts of the country and is one of the few herbs that does not lose much essential flavor when dried.
Parsley
More than a plate decoration, parsley adds a lemony kick and bright-green finishing touch to salads, soups, roasted meats, vegetables, potatoes or fish. In the garden, parsley likes a cool season, is easy to grow and attracts butterflies. "It's a great-looking plant as an edible ornamental," Nardozzi said.
Rosemary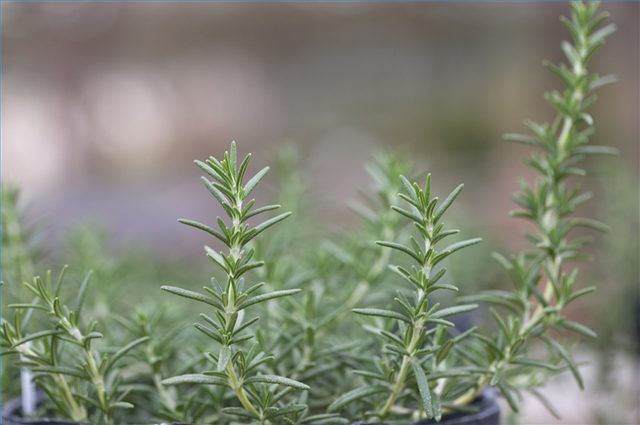 Although not as easy to grow as some of the other herbs, rosemary's culinary uses make it worth the extra effort. Fresh rosemary adds flavor to chicken, pork, beef, potatoes and other vegetables. Branches are often used in place of skewers for lamb kabobs. In the coldest parts of the country, many gardeners shelter their pots of rosemary, which is a perennial, indoors during winter. The plants also serve as landscaping with their beautiful blue flowers, Nardozzi said. Some varieties have white or pink flowers.
Cilantro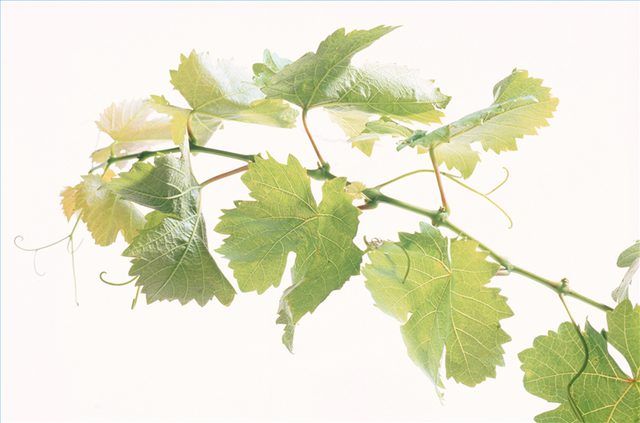 Cilantro is a staple of Mexican food. The seeds of the plant are the source of coriander, another essential element of the spice rack. Cilantro "self-sows readily, so once you have it, it always grows back," Nardozzi said. An annual plant, it can grow well from seeds but---unlike the other "must-have" herbs, it should not necessarily be grown among flowers, vegetables and other herbs. Cilantro may be grown closer together than the foot-apart spacing that other herbs require.
Photo Credit Hemera Technologies/AbleStock.com/Getty Images John Foxx/Stockbyte/Getty Images Jupiterimages/Photos.com/Getty Images
Check out these related posts