Create simple DIY chalkboard garden tags using household items such as wood shims, paint stick and wooden spoons.
Give your garden or raised beds a little character this summer by creating these DIY chalkboard garden markers to easily identify your herbs and vegetables. Household items such as wood shims, paint sticks and wooden spoons can be used to easily give your garden that extra touch.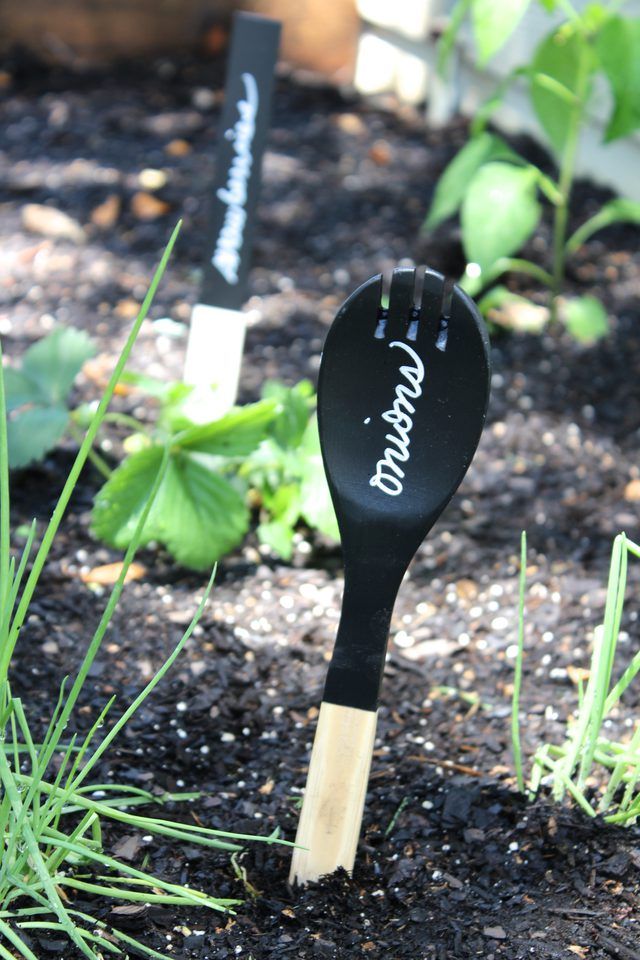 Things You'll Need
Wood shims, paint sticks or wooden spoons
Painter's tape
Drop cloth or cardboard
Chalkboard paint 
Paintbrush
Chalk or chalk marker
Step 1
Gather your supplies and line up your wood shims, paint sticks or wooden spoons on a drop cloth or piece of cardboard for painting.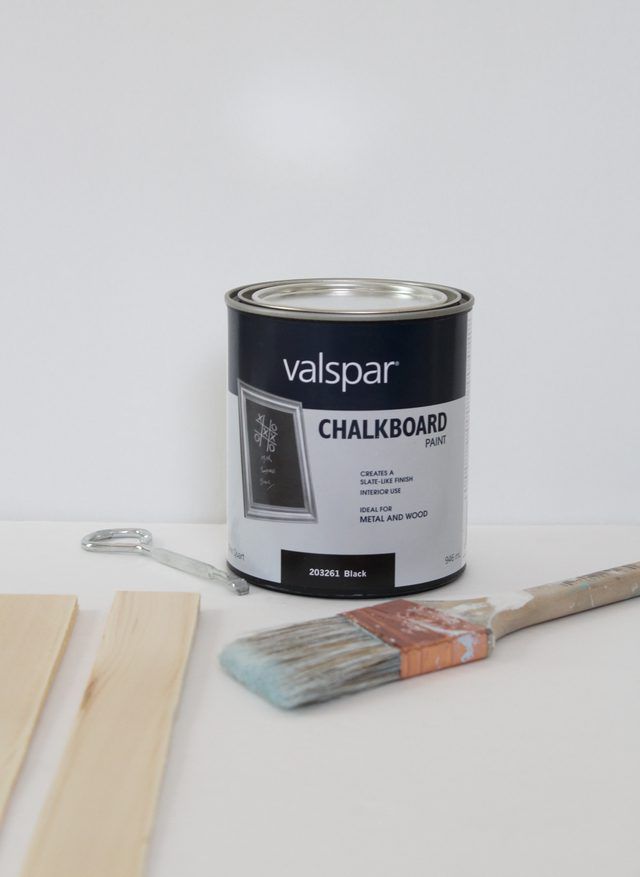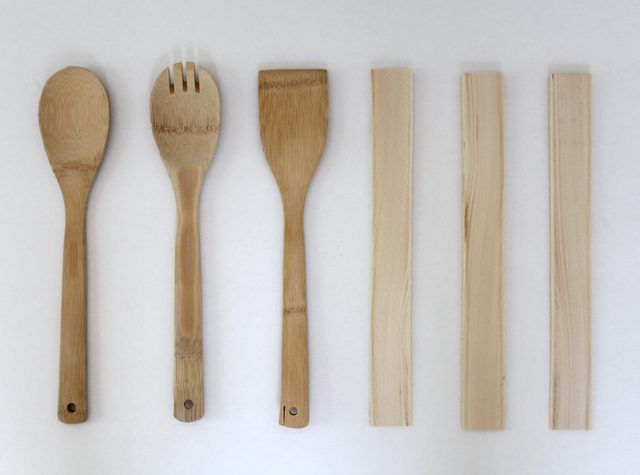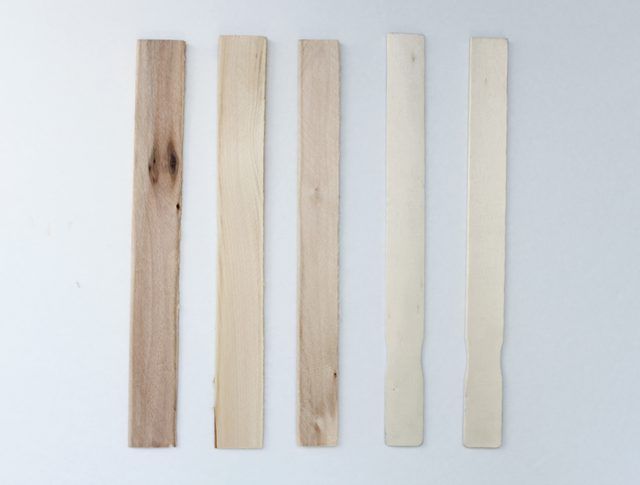 Step 2
Use painter's tape to tape off how far down you want your paint to go.
Tip
Leave enough room on your sticks to keep the paint from going into the ground so there are no chemicals that get into your soil.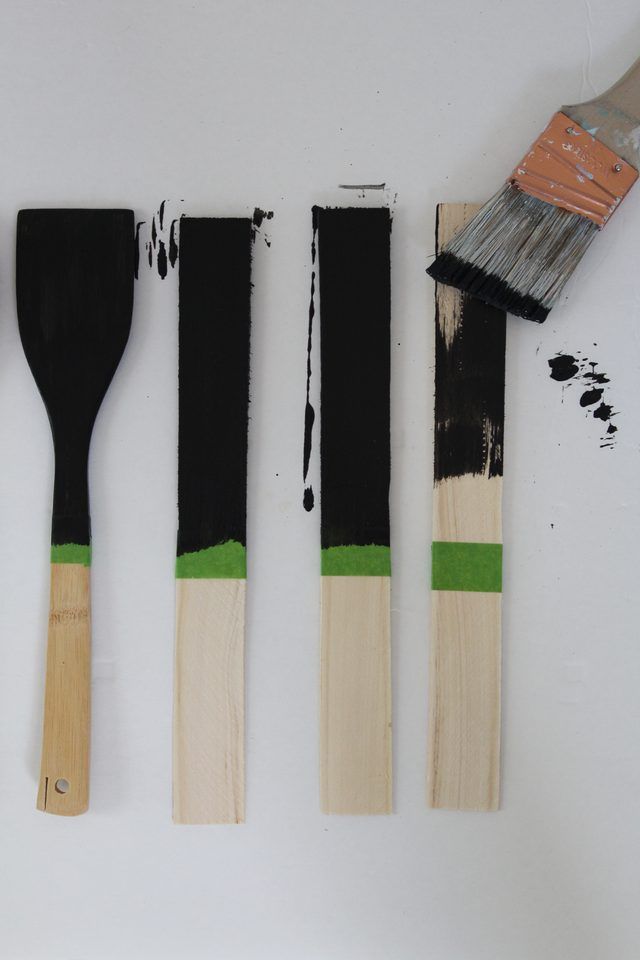 Step 3
Paint two coats of paint on either side of your markers, allowing them to dry to the touch between each coat. When they are dry, remove the tape.
Step 4
Using plain chalk or a chalk marker, label your markers with the names of the herbs and vegetables in your garden.
Tip
You can use regular chalk if you like to easily erase and rename your markers, but the chalk could come off from rain and weather. A chalk marker will stay on better, and if you plant the same things each year, the label will still be useful. You can easily repaint your markers if necessary.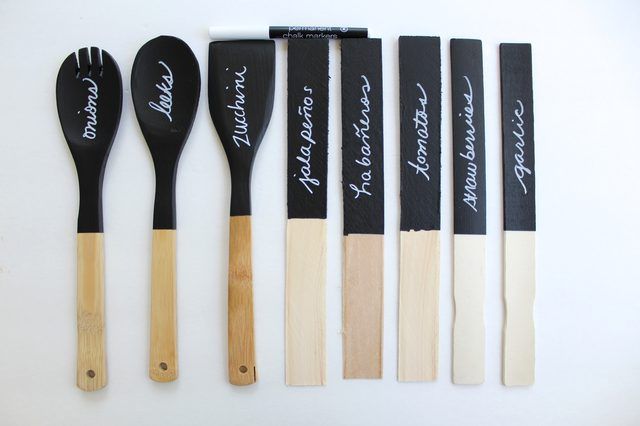 Step 5
Place your markers in the ground, leaving space between the ground and the paint.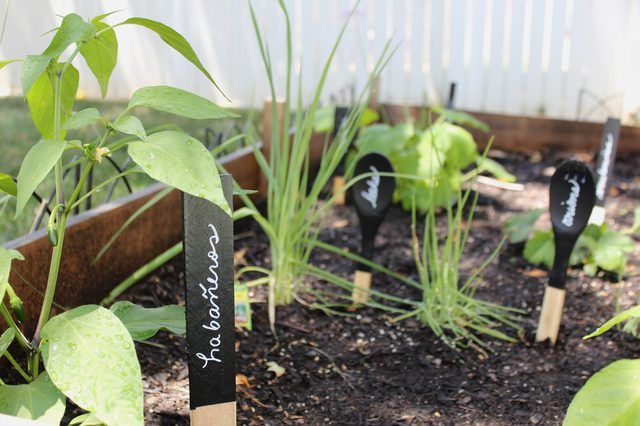 Now your garden is complete, and all you need to do is water it and wait for your harvest!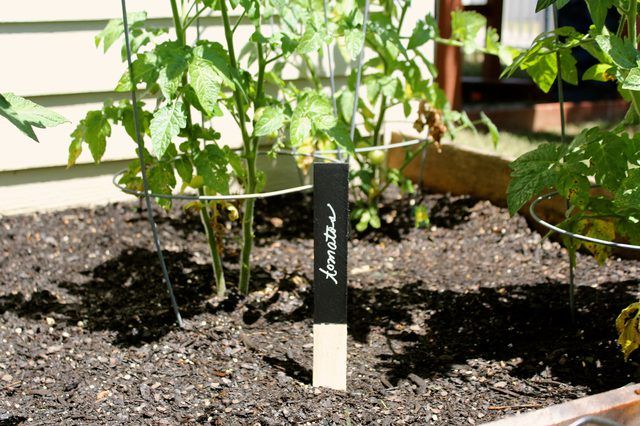 Check out these related posts